8/17/2020 12:12:16 PM


Recently, in the report on frontier markets in Asia, HSBC has highly appreciated the Vietnamese market with many reasons to be optimistic about the economic outlook.

"Vietnam is one of the best long-term growth in Asia and our most preferred front-end market. There are dozens of reasons why we still operate," said HSBC. be active in the country's equity market.

The reasons include the prospect of foreign direct investment, the increasing share in global trade, the impressive ability to control during the Covid-19 crisis and investment efforts, policy reform. , increase foreign ownership limit ... and cheap stock.

It is worth noting that the Vietnamese market is driven by domestic investors, so short-term volatility is not always based on fundamentals.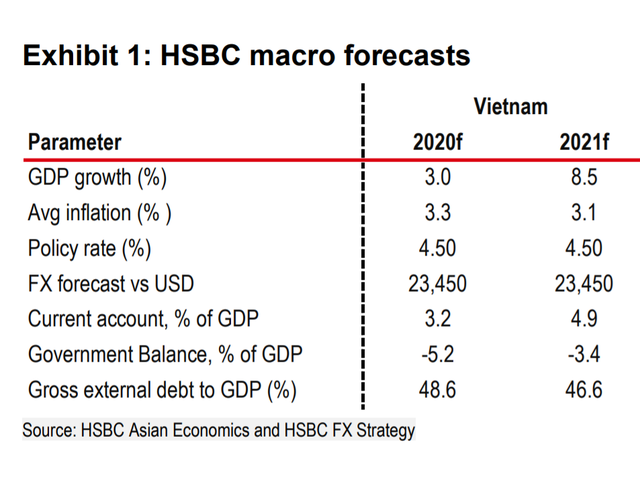 HSBC forecasts that Vietnam's economy will grow by 3% in 2020 - the only ASEAN country to have positive growth and rise to 8.5% in 2021.
In the previous report, HSBC argued that Vietnam is no longer just a success story of the outsourcing supply chain but is becoming a truly attractive destination.
HSBC believes that despite Covid-19, the situation in Vietnam is arguably relatively good compared to many other markets and regions. In addition, HSBC believes that Vietnam will continue to gain market share in global trade, even as the size of global exports decreases.