INVESTOR: Vinaconex 25 JSC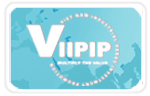 Contact us for best information
About Thuan Yen Industrial Park
Nằm ngay trung tâm thành phố Tam Kỳ, Khu công nghiệp Thuận Yên có lợi thế về mặt giao thông là gần Quốc lộ 1A, cảng biển Kỳ Hà, sân bay Chu Lai và ga xe lửa, đặt biệt là khi khu kinh thế mở Chu Lai đã hình thành cùng nhà máy lọc dầu Dung Quất sẽ tạo ra vùng kinh tế cho tỉnh Quảng Nam, thuận lợi cho việc giao lưu đối ngoại.
Thuận Yên là địa bàn có đủ điều kiện hình thành một Khu công nghiệp tại trung tâm thành phố Tam Kỳ, tỉnh Quảng Nam để thu hút các loại công nghiệp có nhu cầu đầu tư tại vùng này nhờ vào các đặc thù về tự nhiên, kinh tế - xã hội sẵn có.
Quảng Nam failing to treat waste properly
Solid waste produced by the central province of Quảng Nam has risen in recent years but the province lacks high capacity waste treatment systems, according to the provincial Department of Natural Resources and Environment (DoNRE).