INVESTOR: Ban quản lý các khu công nghiệp tỉnh Bạc Liêu.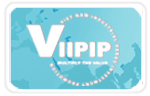 Contact us for best information
About Tra Kha Industrial Park
Location: Ward 8, Bac Lieu town, 3km from center of Bac Lieu town. 25km from multi purpose sea habour (estimated), 65km from Ca Mau airport and 125km from Can Tho airport.