INVESTOR: HOANG QUAN CONSULTANT - TRADE - SERVICE - REAL ESTATE CORP

Address: Huynh Van Banh, Ward 11, Phu Nhuan District, HCMC.
Phone: (08)991 3808
Fax: (08)991 6443
Email: updating...
Website: updating
Contact us for best information
About Binh Minh Industrial Park
Binh Minh industrial park is located at Binh Minh district, Vinh Long Province – the center of Cuu Long Delta, connect the Southwest of the country to Ho Chi Minh city and other provinces: the completely waterway and landway system make advantages for transportation, transaction raw material and goods. Area: 91 ha among 299350 m2 belong to Binh Minh residential area for experts & employees. Binh Minh industrial park located in the center of Cuu Long Delta, between Dong Thanh river and Hau river, so it has a potential location for development and international cooporation (Binh Minh port is inside the Binh Minh Industrial Park). This place is a gateway to connect two central economic Ho Chi Minh City and Can Tho city with the high way 1A – the artery system of the country. This is a potential land for investors.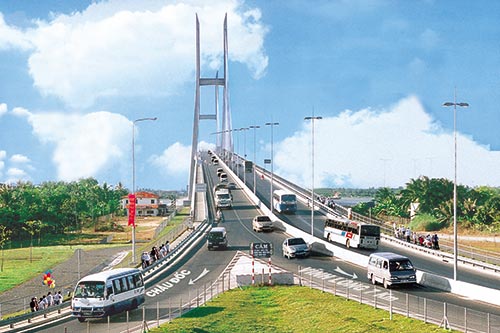 Vinh Long in need of ODA funds
The Mekong Delta province of Vinh Long is seeking investment capital to accelerate its economic and technical urban development during 2015-2020, with official development assistance playing a crucial role. Phu Khoi reports.