INVESTOR: C&N Vina Co. Ltd.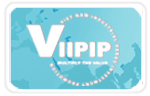 Address: A&B Building F23, 76 Le Lai St Ben Thanh Ward, Dist 1, HCMC, Viet Nam
Phone: (84). 08.38220378
Fax: 08.38275422
Email: [email protected]
Website: www.mhhqp.com
Contact us for best information
About Tam Anh Industrial Park
Quang Nam Province General Information
Quang Nam Province is located in Central Viet Nam, 860km from Ha Noi to the South and 865 km from Ho Chi Minh to the North. It borders with Da Nang City to the North, with Quang Ngai Province to the South, with the East Sea to the East and with Kon Tum Province. The total natural land area of the province is 1.043.836,96 hectares. Topography is relatively complex, sloping gradually from west to east forming 3 ecological regions: the mountainous, the midland, the plain and coastal regions. Quang Nam's climate is influenced by monsoon. The annual average temperature is 250c. It is hot and dry from February to April and rainy from September to December. The average humidity is about 84%. The annual average rainfall is 2.000m. Quang Nam province has an interlacing river system of about 900km in length and has the coastal line of 125 km. Quang Nam has a population of about 1.435.629 people, average population density is 139 people per km2 with plentiful labour force, more than 887.000 people.
Chu Lai Open Economic Zone General Information
Chu Lai Open Economic Zone is the first economic zone established by the Vietnamese Government in Quang Nam Province, where two World's Heritages are located, in June, 2003: Hoi An Ancient Town and My Son Ancient Temples and Towers. This is a comprehensive economic zone of a large scale with the total area of 32,400 hectares.
Chu lai OEZ has favorable transportation conditions to connect different localities in Vietnam and Vietnam with the outside world through National Highway 1A, transnational railroad, sea route via Ky Ha Port and airway via Chu Lai International Airport. The Airport has been allowed to start its aviation operation with three main functions: international goods transit, passenger carriage and repair and service of heavy aircrafts.
​The development of Chu Lai OEZ is oriented towards attraction of light industries which can control environmental pollution and deluxe tourist services and urban facilities. Chu Lai OEZ accommodates the first Free Trade Area in Vietnam established by the permission of the Vietnamese Government and operating in compliance with international practices on a total area of about 17,000 hectares connecting Chu Lai International Airport and Ky Ha Port in the model of three in one: airport – free trade area – seaport. it has 5 concentrated industrial parks with the total area of 3,000 hectares conveniently located near National Highway 1A and the transnational railroad and has beaches of more than 30,000 km long with white sand and bright sunlight which is an ideal place for the construction of deluxe tourist resorts and entertainment areas. Especially, it has about 10,000 hectares of land for the development of residential and urban areas. These are Chu Lai OEZ's advantages to call for investment.