INVESTOR: Công ty CPĐTCapella Quảng Nam (Capella Land)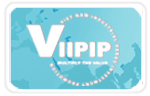 Address: 46 Nguyễn Duy Hiệu, Phường An Mỹ, Thành phố Tam Kỳ, Tỉnh Quảng Nam
Phone: 0906306559
Fax: updating...
Email: [email protected]
Website: updating...
About Tam Thăng 2 Industrial Park
Tam Thang 2 IP with total land scale of 103ha is located in Chu Lai Open Economic Zone, Quang Nam Province. Only 65km to Da Nang City (Da Nang Airport and Seaport); 35km to Chu Lai Airport and 5km to Tam Ky City, Quang Nam Province. Tam Thang 2 IP is easy to connect to seaport, airport and town & city center bu Nationa Road No. 1A, Expressway Da Nang - Quang Ngai or the Coastal Road. Investment in Tam Thang 2 IP will enjoy the highest tax incentives appliable for Chu Lai Open Economic Zone: Tax rate 10 appliable for 15 years; 4 years Tax Holiday; 9 years Reduction of 50%; Ruduction of 50% Personal Income Tax.
Quảng Nam failing to treat waste properly
Solid waste produced by the central province of Quảng Nam has risen in recent years but the province lacks high capacity waste treatment systems, according to the provincial Department of Natural Resources and Environment (DoNRE).