INVESTOR: Phuong Dong Joint - Stock Company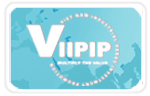 Address: 45 National Road 1K, Hoa An Commune, Bien Hoa City, Dong Nai Province
Phone: 0613.949101
Fax: 0613.954460
Email: [email protected]
Website: updating...
Industrial land
300.59 ha
Time of Operation
1/1/2009
About Dat Do Industrial Park
Dat Do Industrial park locates in Dat Do District, Ba Ria - Vung Tau Province.
Vung Tau is the largest gas oil center of Vietnam, having Vietsovpetro joint venture company, is the symbol for prosperity of Vietnam gas & oil industry, and is also the symbol of friendship between Russia and Vietnam. gas & oil industry occupies a big proportion in total value of industrial production. Today, most of capacity of Vietnam gas & oil (PetroVietnam) locate in Vung Tau city, and their most of petroleum and gasoline products are also exploited at Vung Tau sea.