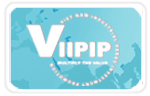 Address: 106 Nguyen Van Troi, Phu Nhuan, HCMC
Phone: updating...
Fax: updating...
Email: updating...
Website: http://saigonvrg.com.vn
About Lê Minh Xuân 3 Industrial Park
Le Minh Xuan 3 (311ha) locates in Ho Chi Minh City- the Vietnam's leading economic center whose economy sees strong growth with number of high skilled labour. The total industrial area of 250ha is developed with high concentration of supporting industries and skillful workforce. Consequently, Le Minh Xuan III is among the best sites for factory establishment. In addition, the residential area of 80ha with the most comprehensive facilities is specially designed to supply the ideal living spaces and entertainment centers to experts and workers.
FDI Inflow in Vietnam 2021
Check the foreign investment inflows Vietnam, FDI inflow 2021. Foreign direct investment, net inflows of Vietnam country. Key component of Vietnam's 2021 economic growth has been the role of foreign capital in the country.