INVESTOR: Dau Giay Industrial Park JSC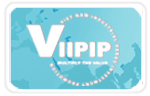 Industrial land
192.472 ha
Time of Operation
18/08/2008
Contact us for best information
About Dau Giay Industrial Park
Dau Giay Industrial park (IP) locates in Thong Nhat District, Dong Nai Province. Dong Nai Province, situated on the important transport junction in the Southern key economic zone, has convenient roads, waterways and airlines to attract investment for economic and social development. Aware of this importance, for many past years the communication and transport branch has made incessant efforts and step by step improved the communication system to timely meet economic and social development needs of the province and adjacent areas.
In the future, transport system of the province will be upgraded, widened and new invested such as Southeast Asia countries road system, highway linking Hochiminh to Ba Ria – Vung Tau province, Bien Hoa – Vung Tau railway system, planning to link Singapore – KunMing (China) railway system with 50Km across Dong Nai province to link North – South railway system which improved to meet International standard.
Seminar discusses Đồng Nai property
With its favourable location, good infrastructure and moderate land prices, the southern province of Đồng Nai has become the focus of attention of property developers in recent years, a seminar heard in HCM City on Thursday.