INVESTOR: Quang Nam Industrial park Infrastructure development Company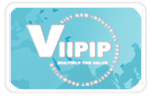 Address: Lot 5, Bac Chu Lai IP, Tam Hiep Commune, Nui Thanh District, Quang Nam Province
Phone: (84-510)3 689 087
Fax: (84-510)3 567 589
Email: [email protected]
Website: www.bacchulai.com
Contact us for best information
About North Chu Lai Industrial Park
North Chu Lai Industrial Zone is one of four industrial zones of Chu Lai Open Economic Zone inder master planning approved by the Prime Minister on the Decision No.43/2004/QĐ-TTg daterd March 23, 2004 and approved by Chu Lai Open Economic Zone Management Board with total planning area of 357ha.
Locating on the North of Tam Hiep Commune, Nui Thanh District, Quang Nam Province, North Chi Lai Industrial Zone has advantages of roadway, railway, seaway and airway traffic: with 1A highway and North - South railway pass across, 3Km north from An Tan Railway station, 11Km west from Ky Ha port, 8Km south - east from Chu Lai airway.
The Industrial zone infrastructure of phase 1 have been aompleted, industrial land area for rent: 142ha, 100ha of area rented with 70% filled. Infrastructures of phase 2 have been in construction.
With advantages of position, preferences for investors, investing prodedures according to one - door mechanism undertaken by CIZIDCO, North Chu Lai Industrial zone will be an ideal destination for investors.