INVESTOR: Mapletree Vietnam Management Consultancy Co. Ltd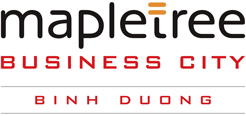 Address: Binh Duong New City, Binh Duong Province
Phone: + 84 650 625 2525
Fax: + 84 650 3767 678
Email: [email protected]
Website: updating...
About Mapletree Business City @ Binh Duong
Modelled after the award-winning Mapletree Business City in Singapore, MBC @ BD is an integrated business park designed with strong infrastructure and dynamic features, located strategically within the Binh Duong new city. Dubbed a new model for modern businesses and high-tech activities in Vietnam, MBC @ BD provides an inclusive "work, live, and play" concept.
Mapletree Investments Pte Ltd (Mapletree) is a leading real estate company headquartered in Singapore with a strong focus in Asia. We own and manage an extensive porfolio of real estate assets ranging from office, logistics, industrial, business park and retail/lifestyle properties across Asia. Mapletree's businesses in Vietnam commenced in 2005. To date, it has a total committed investments of US$1 billion in logistics, industrial, office, retail and commercial real estate projects.
The 75-ha MBC@BD offers a comprehensive suite of real estate solutions, such as ready-built facilities and flexible Built-to-Suit solutions, which are further supported by efficient layouts and high-end specifications. MBC@BD has completed its first phase of ready-built factories of various sizes: 750sqm, 2,000sqm and 4,000sqm, and they are ready for immediate occupancy. A 5-storey business park office building is also recently completed, offering office units from 190sqm to 250sqm. A single, column-free floor plate is 2,000sqm and excellent for corporate usage.
Please call us for more information + 84 650 625 2525