INVESTOR: HBI -Hoa Binh Infrastructure Construction Investement Corporation
Contact us for best information
About Long Hau - Hoa Binh Industrial Park
Long Hau-Hoa Binh IP is located in Thu Thua district, Long An province- a strategic location as gateway to Mekong delta region and HCM city where potential market to be considered to develop. With national road 1 A and HCM-Trung Luong highway, together with Bourbon Ben Luc river port (5 km away from IP), investors will find much more conveniences in transportation in Long Hau-Hoa Binh IP. Furthermore, Long Hau Corporation and Hoa Binh Construction and Real Estate Corp - leading companies in infrastructure developer and construction company in Vietnam as the IP owner can bring the trust to investors to work with and create the most professional environment for investment and business development.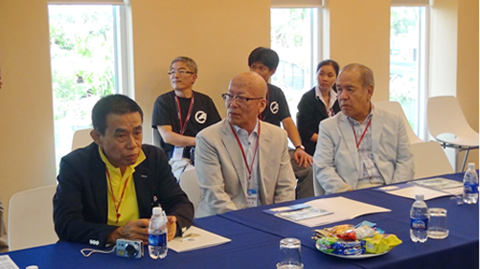 Active Japan Corporation Inaugurates Active Vietnam Factory
16th September 2013, Active Vietnam Factory held the opening ceremony of their workshop in Kizuna Serviced Factory Area. The event has the participation of Mr. Toshiyuki Ueda - Chairman, Mr. Yoshihiko Fujiura - Vice Chairman of Active Japan Corporation, Mr. Hong Dung Doan, Chairman of Kizuna JV Corporation and important partners, clients of Active Vietnam.