Long An province is next to Hochiminh City. Although locating in Mekong Delta, Long An province belongs to Vietnam Southern key economic zone, having a special role in strategy of Vietnam economic development.
Besides, Long An province is received water sources of Mekong river and Dong Nai river system.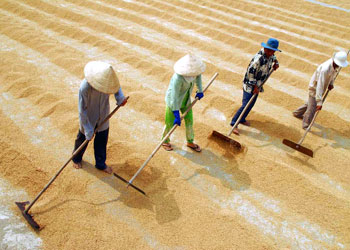 Long An power centre hits delays
The southern province of Long An will put constraints on the technology used in the estimated $5 billion Long An power centre project, even asking the plant for a total fuel source changeover from coal to natural gas in the wake of environmental concerns.

PM approves adjustments to planning for Long An's industrial zones

Investment comes for support industries

Phuc Long IP - a stellar investment attraction record

Green Technology Park project launched

Yanase Vietnam signed the workshop Lease Contract at Kizuna

Multibillion-dollar property project in southern VN urged to speed up

Taiwan textile project approved in Long An

Active Japan Corporation Inaugurates Active Vietnam Factory