The area of the province of Hưng Yên has been inhabited for millennia.
During the legendary Hưng Kings period, Hung Yen belonged to Giao Chi area, Du Chien district. Under the Ngô Dynasty, it was called Dang Chau. It was then renamed Thai Binh phu (phu is an administrative unit) under the Early Lê Dynasty, Dang Chau and Khoai Chau phu under the Lý Dynasty and Long Hung lo (lo is an administrative unit) and Khoai lo under the Trần Dynasty. Under the Later Lê Dynasty, Hung Yen belonged to Son Nam and then divided into Son Nam Thuong lo and Son Nam Ha lo.
The Nguyễn Dynasty implemented administrative reforms in 1831 to dismantle the tran administrative units and establish provinces. Five districts of Dong Yen, Kim Dong, Thien Thi, Phu Cu and Tien Lu were separated from Khoai Chau phu of Son Nam Thuong tran and three districts of Than Khe, Duyen Ha and Hung Nhan were separated from Tien Hung phu of Nam Dinh tran of lower Son Nam town to establish Hung Yen province. The initial center of the province was located in An Vu and Luong Dien communes and then moved to Nhi Tan of Xich Dang commune (now Hung Yen city).
This area has favourable transport conditions with communes and markets lying side by side, enabling trading activities to be busier and busier. The Chronicle of Hung yen province stated: "The streets are very busy and bustle, crowded with vehicles; the old images of Phổ Hiền in Son Nam can been seen now in this land".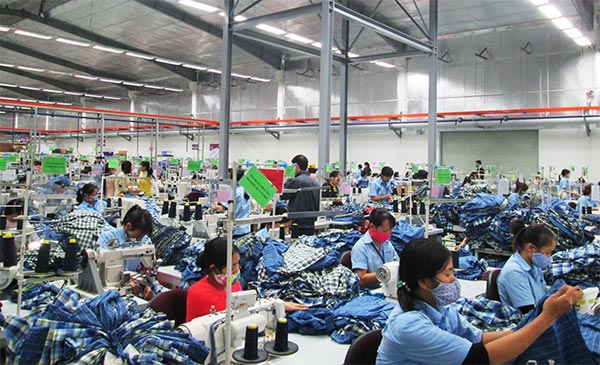 Hanesbrands Vietnam opens third factory
Hanesbrands Vietnam, a subsidiary of the global leading apparel marketer Hanesbrands, opened its third factory in the northern province of Hung Yen last week.

Thang Long Industrial Park II –Important Highlighted Location to Attract Investors to Hung Yen