Bac Lieu province has been got sea coast with 56km, connecting important sea gate Ganh Hao, Nha Mat, Cai Cung. The province has joint border connecting Hau Giang, Kien Giang in the direction of northwest, Soc Trang in the direction of Northeast, Ca Mau in the direction of Southwest, East Sea in the direction of Southeast. Area: 2,585km².
The province has the population of 832,432 people. People of working age make up 50,7% of the population and 31%of labor force is trained.
Aquacuture has been affirmed as a significant economy of the province: with fishery more than 40,000km², diversified and prosperous benifits from aquatic products; explointing more than 100,000ton/year.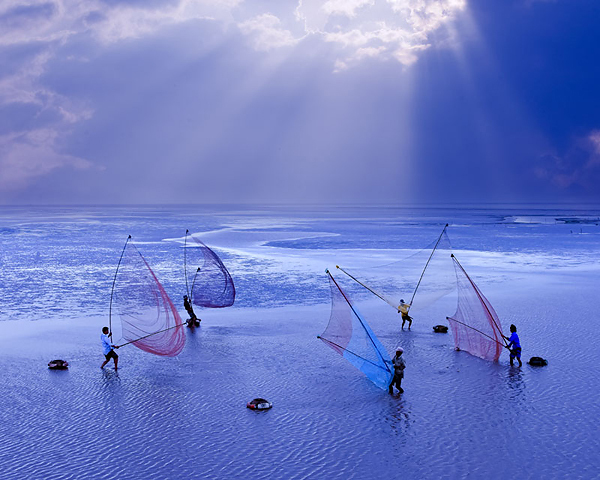 New turbine in Bac Lieus wind-power project ready for generation
The 10th turbine in southern Bac Lieu Province's sea wind-power project was installed successfully two days ago, completing the first phase of the project.