Dong Nai Province, situated on the important transport junction in the Southern key economic zone, has convenient roads, waterways and airlines to attract investment for economic and social development. Aware of this importance, for many past years the communication and transport branch has made incessant efforts and step by step improved the communication system to timely meet economic and social development needs of the province and adjacent areas.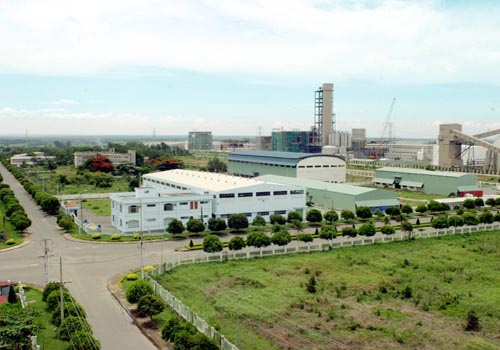 In the future, transport system of the province will be upgraded, widened and new invested such as Southeast Asia countries road system, highway linking Hochiminh to Ba Ria – Vung Tau province, Bien Hoa – Vung Tau railway system, planning to link Singapore – KunMing (China) railway system with 50Km across Dong Nai province to link North – South railway system which improved to meet International standard.
Transportation network of Dong Nai province will be linked to nation transportation network about national road, ring road, highway road, International airport and sea ports in 2020. About highway, the province will open many highways such as Bien Hoa – Vung Tau; Hochiminh City – Long Thanh – Dau Giay; Dau Giay – Da Lat. On the other hand, plan to develop local highways such as Long Thanh – Cam My – Xuan Loc; North – South highway and Ben Luc – Nhon Trach – Long Thanh highway.

Dong Nai IPs see high rate of occupancy

Dong Nai IPs see high rate of occupancy

Siam City Cement to invest in Dong Nai

Japan's Sakai enterprises study investment opportunities in Dong Nai

Dong Nai attracts additional 163 million USD in FDI

Instant coffee plant built in Dong Nai

Southern Dong Nai province moves to woo major investors

RoK's Inha University keen on Long Thanh airport project