Binh Phuoc is forming some key Industrial Parks (IP) attracting to many investment projects such as Chon Thanh IP, Tan Khai IP, Minh Hung IP, Minh Thanh IP…
Endowed with rich resources and minerals, Binh Phuoc is a meeting place of great rivers such as Dong Nai, Be and Sai Gon rivers. It also plays an important role in the rapid development of processing industry, exploiting minerals, construction materials production, consumption products and serving agri–forestry production.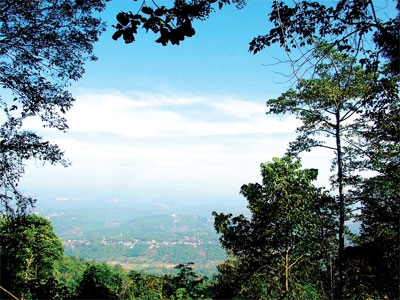 To hasten industry development in the next time, Binh Phuoc puts forward specific directions regarding on industry expansion of agricultural and forest products, on innovation of technology devices, improvement of product quality, enlargement of manufacturing size to ensure the supply of a considerable goods amount for export demand.
Mobilizing all the components of Economy, Binh Phuoc has mobilized capital of foreign investment, technology science. The province has also been establishing consultant organizations to support enterprises on information of investment opportunities, markets, technology, etc…On the other hand, Binh Phuoc is adjusting policies of attracting investment to create convenient conditions for development of its industry.
Binh Phuoc eyes investors
The southern province of Binh Phuoc is seeking investors to inject more capital into its 13 industrial parks and spur industrialisation, the People's Committee said.

Construction begins on biggest wood factory in Asia

Binh Phuoc Pledges to Give Favourable Conditions to Investors

Encouraging Investment in Izs