INVESTOR: Dong Phu Rubber Company

Address: Thuan Phu Commune, Dong Phu Dist., Binh Phuoc Province
Phone: updating...
Fax: updating...
Email: updating...
Website: updating...
Contact us for best information
About Bac Dong Phu Industrial Park
Bac Dong Phu Industrial Park Corporation - Binh Phuoc province was formed on the collaboration between Dong Phu Rubber corporation and South Tan Uyen Industrial Park Corporation, directly under Vietnam Rubber Group (VRG). With available experiences in the organization and operation of industrial parks, residential areas and abundant financial resources, North Phu Industrial Park Corporation will certainly bring investors most favorable conditions of facilities, comprehensive technical infrastructure. Besides, with its location situated in the heart of Binh Phuoc Province, with investment incentives for open and simple procedures handling documents of provincial departments, we are confident of bringing best service to investors.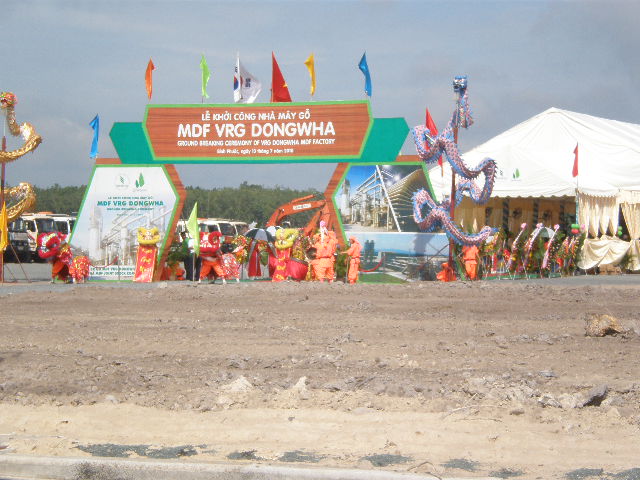 Construction begins on biggest wood factory in Asia
On July 13, the MDF VRG Dongwha joint stock company broke the ground on a US$120 million project to build Asia's biggest wood factory in the southern province of Binh Phuoc with a capacity of 300,000 m3 per year.