INVESTOR: Vietnam – Singapore Industrial Park Joint – Venture Co. Ltd.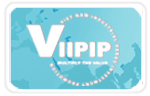 Address: No. 8, Huu Nghi Boulevard, Thuan An Dist., Binh Duong Province
Phone: 0650. 3743898
Fax: 0650. 3743430
Email: [email protected]
Website: www.vsip.com.vn
Contact us for best information
About Viet Nam Singapore Industrial Park
The Vietnam Singapore Industrial Park (VSIP) is an integrated industrial zone spanning a land area of 500 hectares with full infrastructure facilities and conducive operating environment. VSIP is an excellent investment location for companies that target Viet Nam's domestic market as well as export market.