30 km away from HCMC, Binh Duong once was a battlefield with historical place – names such as Phu Loi, Bau Bang, Ben Suc, Lai Khe, Nha Do and especially D War Zone of which center is Tan Uyen district, "Iron Triangle" Area with three villages named An like An Dien, An Tay and Phu An.
Nowadays, Binh Duong is becoming a bright dot in Vietnam economic map on achievements of international economic integration and innovation; which are the outstanding results of foreign direct investment capital attraction.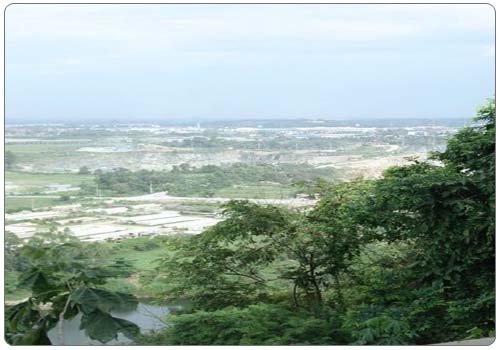 Being a red and grey soil land of planting coffee and rubber trees, Binh Duong has a lot of grasslands to breed cattle and to cultivate farm produces; a large number of alluvial plains, fields, famous fruit orchards about durians, mangosteens, rambutans, jackfruits…in Lai Thieu. Large rivers flow across province regions such as Dong Nai river, Sai Gon and Song Be rivers together with many canals, small rivers supplying water for plains and facilitating for motorized junks movement.

Binh Duong will relocate thousands of factories in residential areas to industrial zones

US invests more than 911 million USD in Binh Duong

Binh Duong, Singapore cooperates to develop solar energy

Binh Duong province aims to attract US$1.4 billion in FDI

Binh Duong urges investment in hi-tech fields

India's TATA to build $50mn coffee plant in southern Vietnam

Kolon Group subsidiary approved for $220 million plant

JSC opens big warehouse in Binh Duong