INVESTOR: Công ty Liên doanh TNHH Phát triển Đình Vũ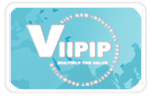 Address: Tầng 5, Khu Văn Phòng Habour View, Số 4 đường Trần Phú, TP. Hải Phòng
Phone: (84-31) 3836 169
Fax: (84-31) 3859 130
Email: [email protected]
Website: www.dinhvu.com
Contact us for best information
About Dinh Vu Industrial Park
Deep C/DVIZ was first established in 1994 in Haiphong City with the development of Dinh Vu Industrial Zone (DVIZ/Deep C I). With contribution from the authority of Haiphong City and a consortium of international investors, since then Deep C/DVIZ has evolved to be one of the biggest industrial zone developers in Vietnam.
Deep C/DVIZ offers investors prime industrial land and ready-built workshop/warehouse for lease in an investor-friendly environment, integrated with reliable utilities, Petrochemical Park and Marine Terminal. We also provide our clients with supporting services during their business setup process as well as in operational matters.
Our flexible solutions are tailored for the needs of specific projects. The synergy of various industrial sectors in Deep C/DVIZ, from energy supply to logistics solutions, has created a sound platform for the success of our clients.
Today we are delighted to see more than 55 enterprises, from famous multinational companies and SMEs to local corporations, having established facilities in DVIZ. Thanks to DVIZ's success, and to further realise the potentials of this region, our investors have confirmed commitment in Vietnam with the development of three other industrial zones next to the existing DVIZ, creating the DEEP C INDUSTRIAL CLUSTER.