INVESTOR: Công ty CP Công nghiệp Tàu thủy Shinec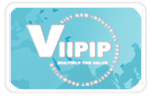 Address: Số 16 Đường Cầu Bính, Huyện Thủy Nguyên, Quận Hồng Bàng, TP. Hải Phòng
Phone: (84-31) 2820 282
Fax: (84-31) 3747 086
Email: [email protected]
Website: www.shiec.com.vn
Industrial land
166.86 ha
About Nam Cau Kien Industrial Park
'Nam Cau Kien Industrial Park is located in Thuy Nguyen district, in the North and NorthEast of Hai Phong city– an area defined as a new central urban area; administrative - political center; a new industrial, commercial, financial center of Hai Phong city.
Nam Cau Kien Industrial Park is a attractive location for invesment, with a high occupancy rate corresponding to the allocated land area.
Phase 1 (103 ha): 100% filled
Phase 2: In the process of completing infrastructure, and land area for attracting investment (160 ha). 100% occupancy rate will be met by the fourth quarter of 2023.
Investment projects: 60 projects including 50% of FDI projects come from countries such as Korea, Japan, China, Taiwan, Hong Kong, Italy, Singapore, the Netherlands... The highest percentage is Korea (~ 20%), Japan (~ 15%).