INVESTOR: Thao Dien Real Estate Co. Ltd.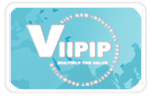 Industrial land
108.01 ha
Contact us for best information
About Nhon Trach II – Nhon Phu Industrial Park
Nhon Trach II – Nhon Phu industrial park locates on Dong Nai province. Situating on the important transport junction in the Southern key economic zone, Dong Nai has convenient roads, waterways and airlines to attract investment for economic and social development. Aware of this importance, for many past years the communication and transport branch has made incessant efforts and step by step improved the communication system to timely meet economic and social development needs of the province and adjacent areas.
Amata to launch three projects in Dong Nai
Thai industrial city developer Amata will invest in three new high-tech industrial park and urban development projects in the southern Dong Nai province, news website dddn.com.vn reported on January 13.