INVESTOR: DUC HOA III – RESCO INDUSTRIAL & TOWN PARK JOINT STOCK COMPANY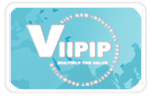 Industrial land
295.66 ha
Time of Operation
01/01/2008
Contact us for best information
About Duc Hoa III - RESCO Industrial Park
Duc Hoa III - RESCO Industrial & Town Park JSC (DARESCO) located in My Hanh Bac Commune, Duc Hoa district, Long An province, with total area is: 362,66ha include industrial park: 295,66ha, and residental area: 67ha.
Situated in Duc Hoa district, Long An province, bordering with Cu Chi District, Ho Chi Minh City, this is a convenient area for industrial development and urbanization. Duc Hoa III – Resco Industrial Park can easily access to technical, social infrastructure and professional services of Ho Chi Minh City such as:
1) Urban Area in the North West of Cu Chi - Scale: 6,082ha.
2) Urban Area – Berjaya International University - Scale: 925ha.
3) 36m route in the South West and 9m dyke road along Thay Cai Channel in the North East.
4) Ring Road No. 3, 5 km far from the North West border based on Ho Chi Minh's area construction plan.
5) Trans-Asian Highway (AH) connecting Ho Chi Minh and Campuchia.
With competative advantage:
- Covenient location
- The infrastructure is of international standard, being synchronous, having enough facilities to provide for investors.
- Temporary houses for workers with 4,98 ha in area to serve accommodation for 4,200 people.
- Tax incentive.
- Professional customer service.
Support:
- Temporary houses for workers with 4,98 ha in area to serve accommodation for 2,400 people,
- Residential area 67 ha serves for workers and experts who work in IP.C33