INVESTOR: Sonadezi An Binh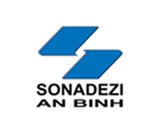 Time of Operation
10/2007
About Suoi Tre Industrial Park
Suoi Tre Industrial Zone was established in 2012 and the unifying of three industrial branches: Suoi Tre 1, Suoi Tre 2 and Bao Vinh with scale of 150 ha.
Sonadezi An Binh Joint Stock Company (referred to as SZA) formerly was Enterprise Industrial construction of Dong Nai Industrial Department (1977). In 1992 SZA merged into Bien Hoa Industrial zone development company (Sonadezi Bien Hoa). SZA is a professional entrepreneur of Viet Nam, operating in the fields of design and construction of industrial and civil works, electro – mechanics – cold system, investment and business the real estate, construction materials and lease of fixed assets, construction equipment.

SZA is a professional investor of industrial zone projects (Suoi Tre 1, Suoi Tre 2 and Bao Vinh industrial branch at Long Khanh town, Dong Nai province), Residential area (An Binh 2 residential area, Bien Hoa city, Dong Nai province)

Design and construction, SZA has extensive experience in executing foreign investment projects as well as domestic investment projects with high requirements on quality, progress and occupational safety.

The concrete which is the product of SZA company, is also a prestious product on the market, is being invested in expasion and diversification of goods, is going to develop into precast concrete product with available needs are increasing.

Seminar discusses Đồng Nai property
With its favourable location, good infrastructure and moderate land prices, the southern province of Đồng Nai has become the focus of attention of property developers in recent years, a seminar heard in HCM City on Thursday.