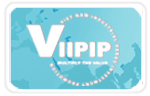 Phone: updating...
Fax: updating...
Email: updating...
Website: updating...
Contact us for best information
About VAM CONG Industrial Park
Location: belonging to Long Xuyen city, about 1km from Vam Cong bridge, 10km from Long Xuyen city in the direction of Can Tho, about 180km from HCMC and 150km from Phnom Penh.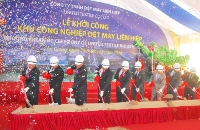 Taiwan firm breaks ground for $100m garment plant
Taiwan's United Textile Co. Ltd. broke ground for a $100 million garment factory in the Mekong province of An Giang on Dec 23.