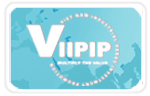 Phone: updating...
Fax: updating...
Email: updating...
Website: updating...
Contact us for best information
About LANG TRAM Industrial Park
Location: XomMoi hamlet, Tan Thanh commune, Gia Rai district. 55km from Bac Lieu town and 15km from Ca Mau city , 55km from multi purpose sea habour (estimated), 11km from Ca Mau airport and 180km from Can Tho airport.