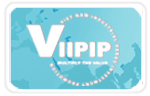 Phone: updating...
Fax: updating...
Email: updating...
Website: updating...
Contact us for best information
About BINH LONG Industrial Park
Location: locates near 91 Highway and bordering Hau river, belonging to Chau Phu district, 30km from Long Xuyen city, 23km from Chau Doc town and 49 km from Tinh Bien international gate economic zone. This location is very convenient for transporting by land or waterway and locates in the center material of agricutural- aquatic products in four-cornered Long Xuyen.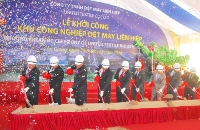 Taiwan firm breaks ground for $100m garment plant
Taiwan's United Textile Co. Ltd. broke ground for a $100 million garment factory in the Mekong province of An Giang on Dec 23.