Location of Industrial Parks in Viet Nam
There are three regions of the North, Central, and South. Each area has its own characteristics, as well as unique incentive programs.
Northern Region
The Northern region comprises 25 provinces, with the North Key Economic Zone (NKEZ) making up seven several cities and provinces, including Hanoi, Hai Phong, Bac Ninh, Hai Duong, Hung Yen, Vinh Phuc, and Quang Ninh.
Being close to China, the Northern region is particularly suited to businesses that want to move production to industrial parks in Viet Nam but still operate in China.
Central Region
The Central Key Economic Zone (CKEZ) comprises five provinces – Thua Thien Hue, Da Nang, Quang Nam, Quang Ngai, and Binh Danh, with the majority of activity occurring around Da Nang.
The Central region doesn't have industrial parks as much as the northern and southern regions. Key industries here include light industry projects such as food processing.
Southern Region
This area is the most dynamic economic zone in the country. It is known as an industrial park center in Viet Nam, attracting the highest FDI capital due to the favorable investment environment.
The north is the best option for businesses to import input goods from China, while the south has the advantage of being near the largest commercial port in Viet Nam. Proximity to key destinations such as airports, seaports, major cities, main highways, and borders are also important
Labor Resources
An important attraction for foreign investors is low labor costs. In the North, cities like Hanoi and Hai Phong especially have abundant labor supply.
Finding the right workers in the Central region can prove more challenging than in other regions. Workers in technical fields often find better opportunities in the north and south. Foreign investors are likely to find it challenging for hiring and retaining staff in specialized fields or high-level positions.
In the South, talent is available and supported by various educational institutions around Ho Chi Minh City; However, the competition is high among employers for talent in this field.
The average salary can vary from US$500 to US$2,000 for industrial workers and managers, depending on the industry and skill level. Overtime, overtime wages, and social insurance should also be taken into consideration.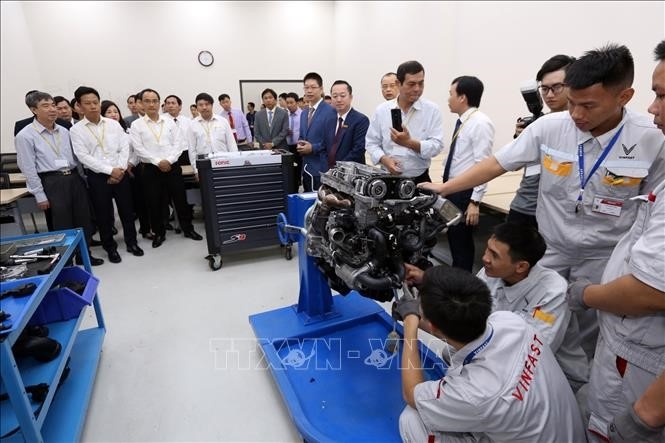 The infrastructure of Industrial Parks in Viet Nam
Infrastructure is often a deciding factor related to the success of industrial parks in Viet Nam. Industrial parks that failed to attract business in the past often lacked good infrastructure and management – the country's infrastructure was a bit slow to develop in the context of rapid industrialization.
Many industrial parks are located near national highways that lead to airports, seaports, and rail stations for easy transport among other conveniences. According to the 2018 Provincial Competitiveness Index, Binh Duong, Da Nang, Vinh Phuc, Hai Duong, and Ba Ria-Vung Tau were the five provinces that were rated as having the best infrastructure.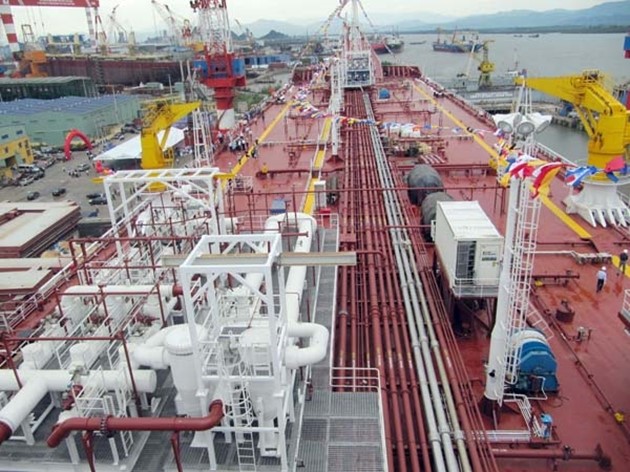 Type of Industries of Industrial Parks in Viet Nam
The government has designated and provided incentives for a number of industries in the North, Central, and South regions. We look at three regions and industry-specific fields unique to them.
The Northern region focuses mainly on agricultural products.
The Central region is known for its marine economy. Over the next few years, regional authorities aim to increase development in areas such as oil and gas, shipbuilding, logistics, and other high-tech industries.
The Southern region is dedicated to developing trade, exports, technology, services, and telecommunications.
Incentives for Specialized Zones
Tax incentives include exemption or reduction of corporate income tax (CIT), value-added tax (VAT), and import duties for specific periods, and are granted based on the business lines and location.
Regulated encouraged sectors include education, healthcare, sports, culture, high technology, environmental protection, scientific research, infrastructural development, and software manufacturing. Administrative divisions or locations with investment incentives include disadvantaged or extremely disadvantaged areas, industrial parks, export-processing zones, hi-tech zones, and economic zones.
In addition, import tax exemption and land lease incentives are also provided to investors. Such incentives and exemptions depend on the industry and the location of investment.
How many industrial parks are in Viet Nam?
Viet Nam has 325 industrial parks with a total area of 94,900 hectares. HCM City, Hai Phong, Bac Ninh, Thanh Hoa, Binh Duong are leading in attracting investment to these parks. Binh Duong has also attracted foreign businesses, especially to many industrial parks in suburban regions.
What are the main industries in Viet Nam?
Major Industries in Viet Nam: food processing, garments, textiles, shoes, machine-building; mining, coal, steel; cement, chemical fertilizer, glass, tires, oil, mobile phones.
List of the largest industrial zone in Viet Nam in three regions
According to the update, by 2020, Viet Nam industrial zones are in three areas, namely:
Viet Nam Industrial zone in the North
– 125 industrial parks in 21 provinces
– Song Khe – Noi Hoang Industrial Park, Luong Son Industrial Park, Mai Son Industrial Park, Luong Son Industrial Park, Song Cong Industrial Park, Phu Ninh Industrial Park, Long Binh An Industrial Park, Dong Pho Moi Industrial Park, Southeast Industrial Park, etc.
Viet Nam Industrial zone in the Central
– 56 industrial parks in 11 provinces
– Bim Son Industrial Park – North Zone A, Lam Son Industrial Park, Cua Lo Industrial Park, Ha Vang Industrial Park, Gia Lach Industrial Park, North Dong Hoi Quang Binh Industrial Park, Quan Ngang Industrial Park, Tu Ha Industrial Park, Phong Thu Industrial Park, Hoa Cam 2 Industrial Park, Hoa Ninh Industrial Park, etc.
Viet Nam Industrial zone in the South
– 183 industrial parks in 19 provinces and cities
– Sonadezi Chau Duc Industrial Park, Hiep Phuoc Industrial Park, Tan Phu Trung Industrial Park, Dong Nam Industrial Park, Phuoc Dong Industrial Park, Tan Phu Dong Nai Industrial Park, Ong Keo Industrial Park, Bau Xeo Industrial Park, Loc An – Binh Son Industrial Park, Long Duc Industrial Park, Long Khanh Industrial Park, Giang Dien Industrial Park, etc.